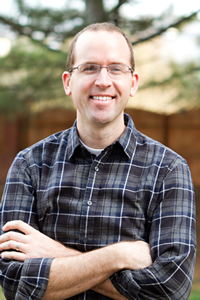 Tiny Home Builders is a family owned business located in DeLand Florida. We design and build tiny houses on trailers. This gives the homeowners the flexibility to move their house to the perfect location, even if that perfect location changes.
A tiny house can be built with all the amenities required to function as a stand-alone house, or equipped more sparsely to be used as an office or studio.
For those looking to build their own tiny house themselves, we also offer guides, consulting, and plans. All of our plans have been used to build tiny houses and have been perfected in the process.
Our Story
Tiny Home Builders was founded by Dan Louche in 2009. At that time Dan's mother was in need of a new home but had only limited financial resources. A tiny house proved to be the answer by providing a high quality house for less than the cost of most cars. Because of the overwhelming response from our design we began selling our plans and a guide to assist others that wanted to do it themselves. A short time later we began building custom tiny houses.
We currently provide guidance and support to people making the transition to tiny living all over the world.
Giving Back
Tiny Home Builders is committed to giving back to our local community. That's why we donate 2% of our profits and at least 1% of our time to charitable organizations.